I'll be vending at some great events in September and October. First, this weekend is the
2nd Annual Opulent Art show
at
The Cutting Garden
in Sequim, WA. This show was one of my favorite I did last year, perhaps because it was set in such a gorgeous place, or the fabulous customers, or maybe it was because there was wine drinking...
Here's a couple of pictures from last year: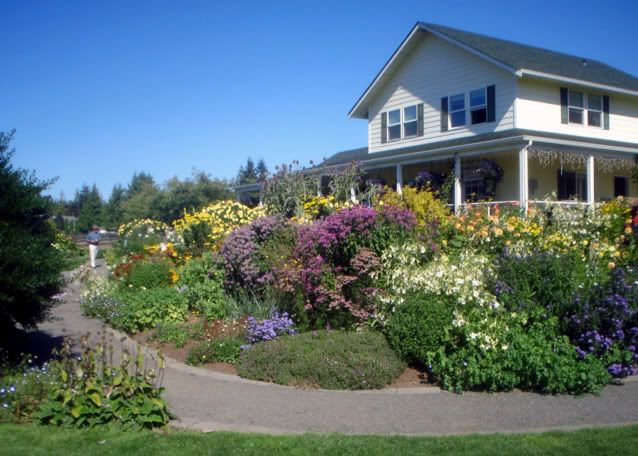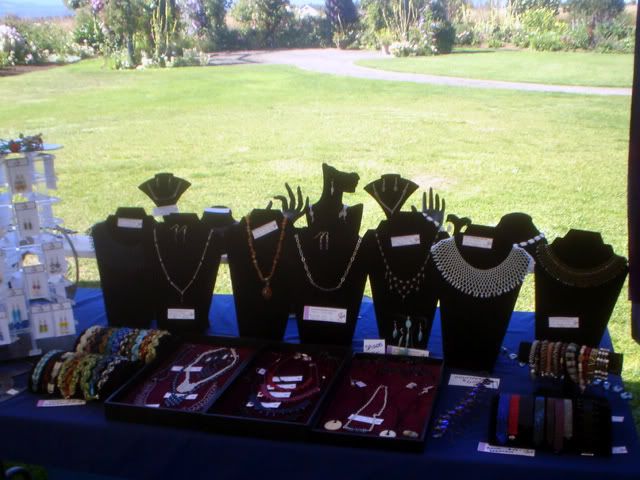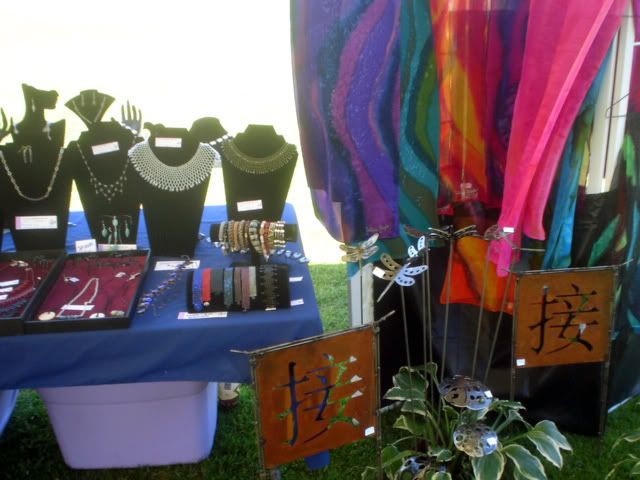 If you live on the Olympic Penninsula then you should make a point of dropping by to see me this Saturday.
October is going to be a great month. On Saturday the 18th, I'll be vending at
Mourning Market
at Club Motor in Seattle.
Not only are there going to be incredible dark wares, but the
Etsy Dark Side team
will be out in force. I think there's either 7 or 8 team members that will be vending there. I'm thrilled to be meeting more of my team members in person and having some cocktails. *cackles with glee*
Directly on the heels of that is a weekend I've been waiting all summer for. The inaugural steampunk symposium,
Steamcon
, is Oct. 23-25th. I've no doubt that many Etsy Steam Team members will be in attendance. Ahhh, the dress, the inventions, the artwork. I need to mention that I've found the Steam Punk community to be chock full of incredible, talented, intelligent and serious fun-loving people. Creative to no end and wicked senses of humor to boot. Is there a better mix?
Now, because I was SERIOUSLY spacing off, I didn't get my vendor app in on time. Really kicking myself for that one. But I am on the waiting list. *fingers crossed*
BUT, same weekend is the 2nd
Burlycon
, Seattle's Burlesque convention. I vended there last year and my plan is to vend there if I don't get in to Steamcon at the last minute. If I do, I'll be heading over to Steamcon when the vending hall closes to partake in the merriment and festivities. Either way, it's going to be a jam-packed weekend and I'll be seeing quite a few of you.
Rounding off the month of October nicely, is my favorite holiday - Halloween. Need I say more?